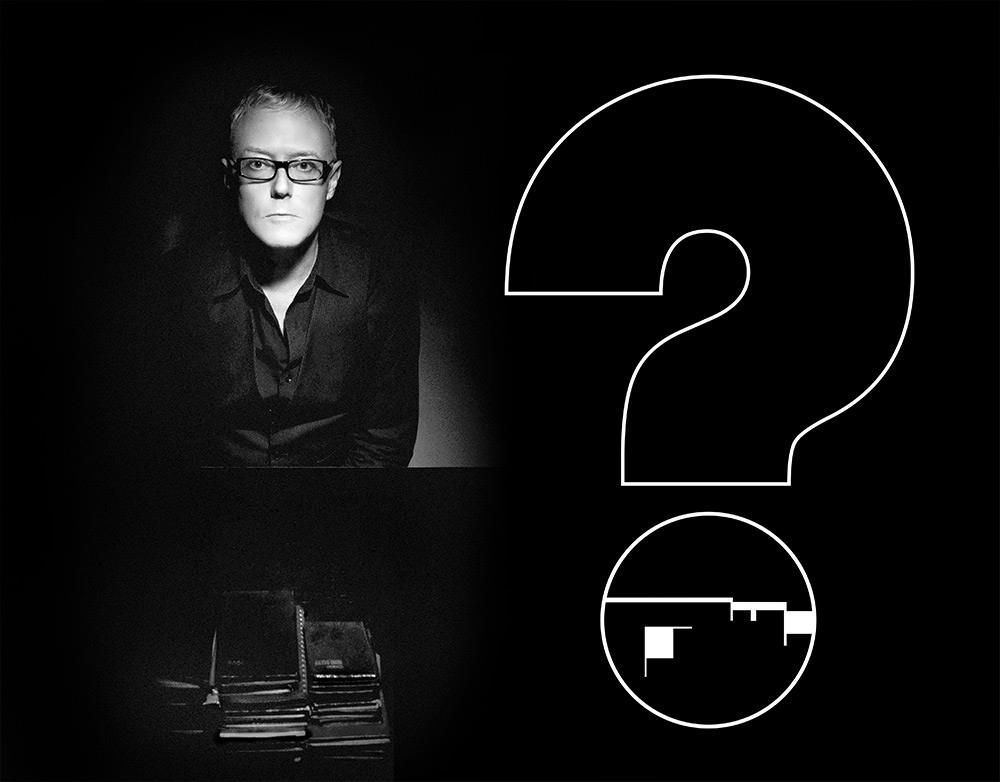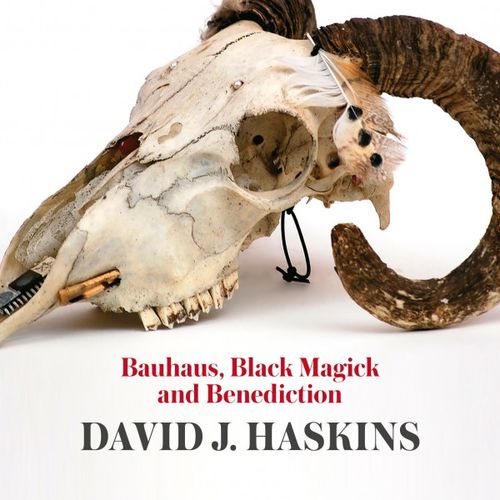 WHO KILLED MISTER MOONLIGHT? BAUHAUS, BLACK MAGICK AND BENEDICTION
DAVID J HASKINS
Beginning with the creation of Bauhaus's seminal debut hit 'Bela Lugosi's Dead', David J. Haskins offers a no-holds-barred account of his band's rapid rise to fame and glory in the late 70s, their sudden dissolution in the 80s, and their subsequent (and often strained) reunions. 
In between, he explores his work as a solo performer, and with acclaimed trio Love And Rockets—culminating in the devastating fire that ripped through the sessions for their 1996 album Sweet F.A. He also delves deep into his exploration of the occult, drawing together a diverse cast of supporting characters, including William S. Burroughs, Alan Moore, Genesis P. Orridge, and Rick Rubin.
Quotes
'Bristling with power and passion, music and magick, Who Killed Mister Moonlight? is a rock'n'roll memoir like no other. 'In a breathtaking ride along a flume of ink and sequins, David J. plots the delirious trajectory of a band who sparked the gothic movement's second extraordinary emergence from among the cut-throat history and thousand-year-old churches of Northampton; who invented an epic fin de siècle mythology and then became it; who pushed their art and their performance far beyond the boundaries of what was safe or even survivable; and who ably demonstrated that pop music will send you mad even faster than magic.
         Heroic and absurd, scurrilous and profound, Who Killed Mister Moonlight? charts the descent of four intelligent young men with faces like ruby-eyed dime-store skull rings into a glittering and very modern maelstrom. Fast, compelling, and disarmingly honest, this is an invaluable account of a strange and spectral cultural twilight era that we shall almost certainly never see again. 
Highly recommended.'
Alan Moore
'I laughed, then I got scared, then I laughed again. I've just read David J. Haskins's memoirs. I had expected drugs and sex and rock music; I had not expected the kaleidoscopic parade of sheer insanity, the loads of blood and punch-ups, fantastic egos, dark arts, creeps and cons, curses, witches, gurus, psychological warfare, superstars and nameless angels, demons and doomed types, fire, arrests, legal battles, gods and doors to other worlds, astral projection, ASTRAL FUCKING PROJECTION. I could go on but you might as well read it. All this scattered across the rises and falls and rises of David J.'s formidable career in music, AND it's actually quite a hilarious read, save all the creepy crawlie bits.'
Black Francis
'To call this book fascinating would be a disservice to potential readers. Fans of the bands David J. has been in will revel in his revelations and delight in the detail. Lovers of music books in general will realise this is up there with the very best for its insight and surprises, but as musical madness and magickal dangers coalesce, this one enters totally uncharted territory. Buckle up!'
Mick Mercer
'From the stonily silent one in the red glasses pours an exhaustive and intimate account of the rise and fall of one of the most influential underground acts of the 80s. With tenderness and harrowing precision, David J. finally draws Bauhaus into the light. It is a joy to revisit that late night analogue world when post-punk, death-rock and batcave still seethed with real power, and the reduction of goth had yet to smother that fertile and vicious crescent.'
Anthony
'Bauhaus roared across a musical moment in time that too few people were fortunate enough to be part of. For those who embraced the darkness, they were innovators of the morose in the league of Edgar Allan Poe. Using sound the way others use the colour spectrum, leaving us permanently dyed with their brave recordings. David J. Haskins shines a penetrating light on a missing link in music history with stories of band dysfunction and genius songwriting; allowing us in on the dismantling of goth's most legendary freakshow.'
Perry Farrell
'In many ways, Bauhaus were the darkest and deadliest of Britain's post-punk pioneers. Seeing them live in London the week In The Flat Field came out is an experience I'll never forget. Instead of overkill, they were the masters of underkill and spine-tingling tension. Then they got famous. 
      Now, David J. Haskins reflects on both personal and collective evolution and how to rise from the ashes the right way when a truly great band breaks up. And to think it all started in a vacuum, far away from the lights of London, in a sleepy market town in the Midlands.
      It's amazing how far people can go when they're not afraid of their own intelligence, curiosity, and new ideas. I don't think he's done, either.'
Jello Biafra
'This is mesmerizing writing with a sense of humour with a bite and attention to detail so vivid you're there! This personal and bold accounting of frequently outrageous events will inform and enthral those who love an engaging life story (as well as music history buffs) with its many powerful behind-the-scenes explosions, but the book really gets into high gear in the final sublime metaphysical chapters. An enthralling read.'
Jarboe
'Bauhaus was like a hard cock in a dimly lit room filled with vampires. This book is told firsthand by one of the reckless few that created such an important and unusual genre of music. Their odd, witchy songs snaked themselves all the way from whence they came into my temporal lobe and impacted on what I ended up becoming as an artist.'
Marilyn Manson
'It's been well over thirty years since I've seen David in person, but reading his wildly vivid memoir makes 1982 feel like yesterday. Eloquent and Smart. A great read.'
Gavin Friday
'This book offers a fascinating glimpse into the musical and artistic development of David J. Haskins, from his involvement with Bauhaus and the counterculture underground to his stoned immaculate forays into the occult. At times insightful, sometimes shocking, often hilarious, a delightful book'
Brendan Perry (Dead Can Dance)
'The bats may have left the bell tower, but David J. Haskins has reached deep and down, dredging up musty skeletons long thought buried for this blacklit rock'n'roll romp through the birth of a new music, dark and mysterious. Sharpen your fangs, light the candles, and dig in to this scrumptious gothic feast.'
Shade Rupe, author of Dark Stars Rising
'I knew David J. Haskins to be a fantastic musician and visual artist, but it turns out that he is also a gifted writer with a sharp style and sly wit. Who Killed Mister Moonlight? is not just a revealing account of the evolution of Bauhaus and Love And Rockets—peppered with stories about David's interactions with The Clash, John Lydon, Joy Division, Iggy Pop, Rick Rubin, and other heroes of mine—but an electric journey through the struggles and tensions of the creative process.
David J. has a dark side, but he's no one-dimensional goth, his shades of black manifest in remarkably varied ways in his art, and in his writing, as wicked black humour. What is most compelling about this book is the way David articulates the inspirations, irritations, triumphs, and defeats that are inherent to creativity … the alchemy of turning black thoughts into white light.'
Shepard Fairey
'This is not merely a legendary rock'n'roll story but an epic creator's journey of a man who is not only a master musician and storyteller but also a master magician. A man who knows that music and art are magic, and that magic can and will destroy what destroys us. This book kills fascists.'
Steven Johnson Leyba, artist and author of Coyote Satan Amerika and The Trickster's Torah
'Captivating and charming, David J. Haskins's witty memoir is a must read for anyone who was ever in a band, went to art school, or danced like a New Wave slut to 'Bela Lugosi's Dead'!'
Ann Magnuson
'Another sorry tale of how ego, drugs, and black magic (and I don't mean the chocolates) destroyed another great band. It made me sad.'
Peter Hook